BREAKING NEWS: TODAY'S SINK OPTIONS - REVOLUTIONIZING KITCHEN DESIGN!
In an unprecedented turn of events, the world of kitchen sinks is undergoing a remarkable transformation, leaving homeowners and interior designers awe-struck. Gone are the days of ordinary, run-of-the-mill sinks. Today, we bring you a breaking report on the latest sink options that are revolutionizing kitchen design!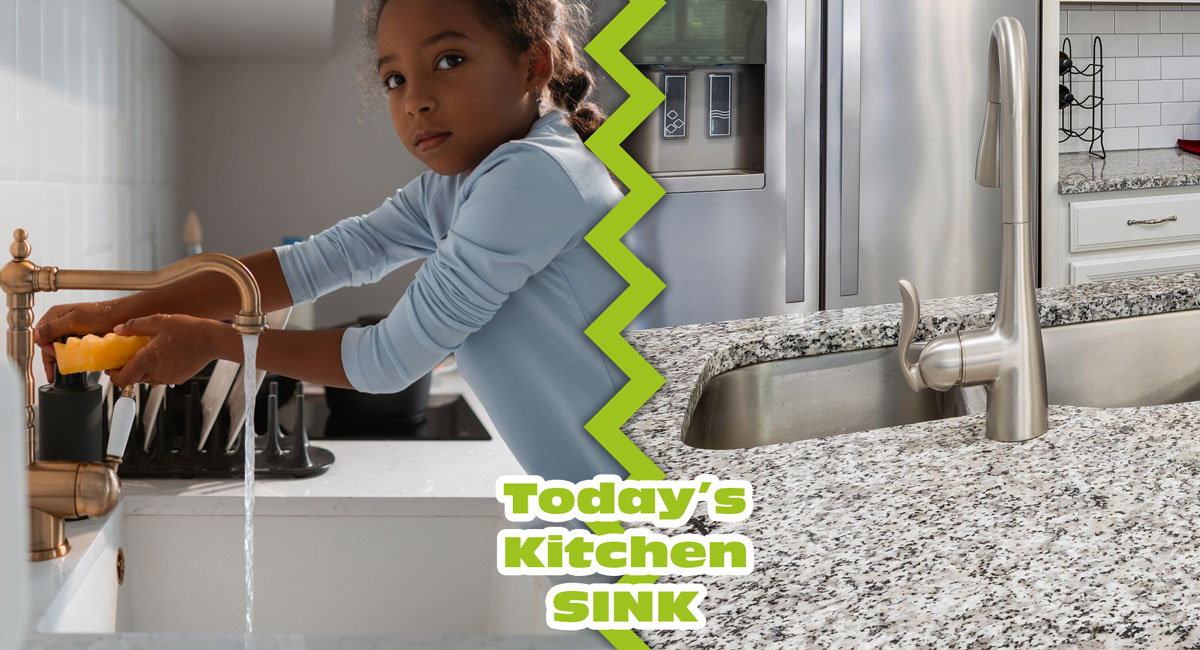 TODAYS SINK OPTIONS REVOLUTIONIZING KITCHEN DESIGN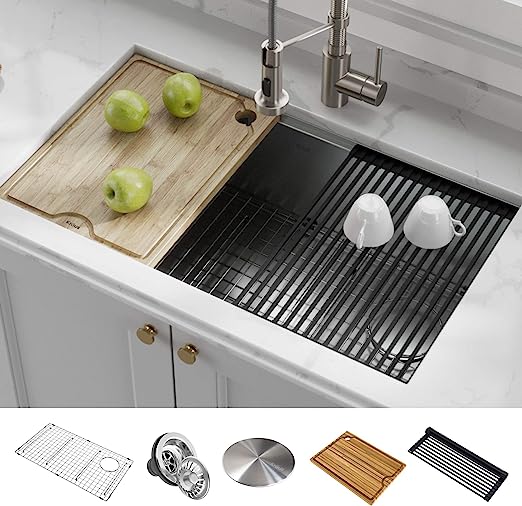 1. Smart Sinks - The Futuristic Marvels
Prepare to be blown away by the cutting-edge technology of smart sinks! These futuristic marvels are equipped with sensors and smart features, making your kitchen experience a breeze. No more fumbling with handles or knobs - smart sinks can be controlled with voice commands or gentle taps. They can automatically fill up to precise levels, alert you when water temperatures are ideal, and even self-clean with just a voice prompt. Welcome to the kitchen of tomorrow!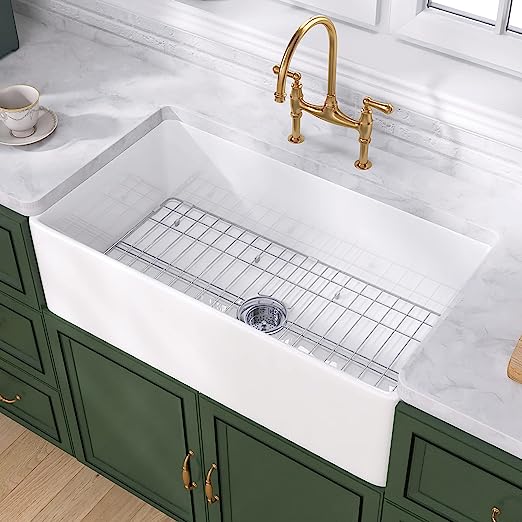 2. Farmhouse Sinks - Rustic Charm Reinvented
Farmhouse sinks, also known as apron-front sinks, have made a remarkable comeback, but with a modern twist. Embracing the rustic charm of yesteryears, these sinks now come in a wide range of materials, including stainless steel, fireclay, and even concrete. Their deep basin design offers ample space for washing large pots and pans, making them a perfect blend of nostalgia and functionality.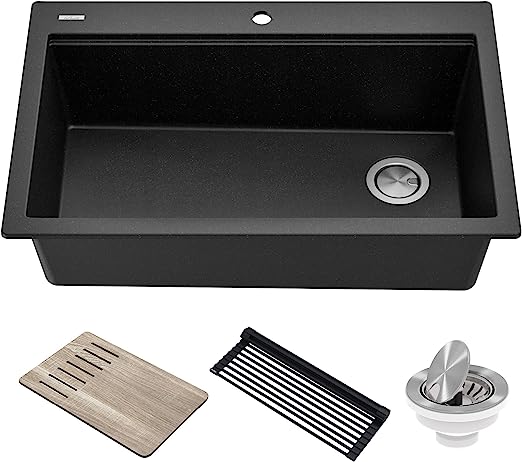 3. Granite Composite Sinks - The Durable Workhorses
For those seeking durability and style in one package, granite composite sinks take the spotlight. Crafted from a mix of crushed granite stone and resin, these sinks offer exceptional resistance to scratches, stains, and heat. Available in various colors and finishes, granite composite sinks not only promise longevity but also add a touch of modern elegance to any kitchen.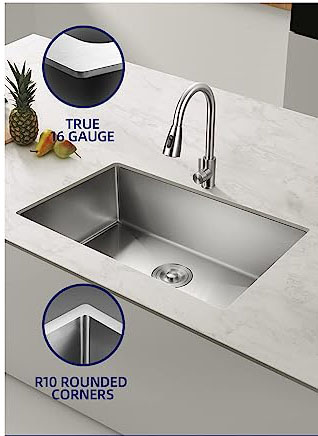 4. Undermount Sinks - Seamlessly Stylish
Undermount sinks continue to reign supreme in the world of sleek kitchen design. These sinks are installed beneath the countertop, creating a seamless look that enhances the aesthetic appeal of any kitchen. Not only do they look elegant, but they also make countertop cleanup a breeze by eliminating the raised lip found in traditional drop-in sinks.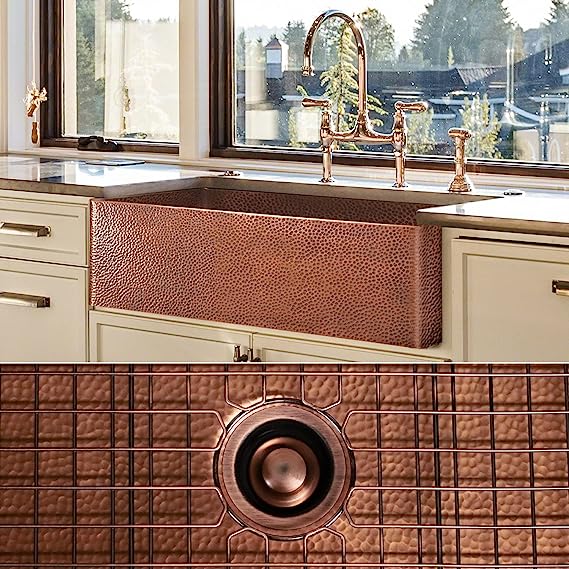 5. Copper Sinks - The Antique Allure
Get ready to be enchanted by the timeless allure of copper sinks. These eye-catching pieces are handcrafted to perfection, featuring unique patinas that evolve over time, adding character and charm to your kitchen. Copper sinks are not just aesthetically pleasing; they are also naturally antimicrobial, helping to keep your kitchen a healthier place.
6. Quartz Sinks - When Beauty Meets Durability
Quartz is not just for countertops; it has also found its way into sinks! Quartz sinks offer the perfect fusion of beauty and durability. With a smooth, non-porous surface, they resist stains and scratches, ensuring easy cleaning and maintenance. Available in various colors and designs, quartz sinks seamlessly complement any kitchen style.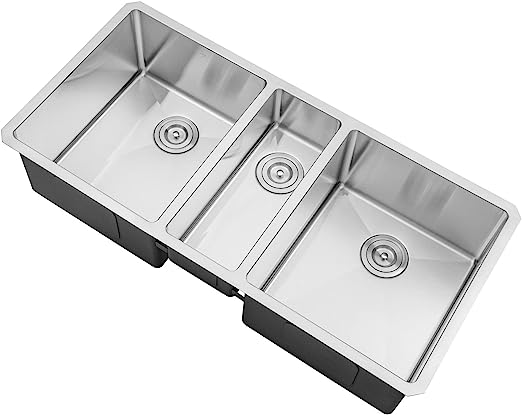 7. Double-Bowl and Triple-Bowl Sinks - Multitasking Masters
The days of juggling dishes in a single bowl sink are long gone. Double-bowl and triple-bowl sinks have taken center stage, providing the ultimate multitasking convenience. From washing and rinsing dishes separately to preparing food while keeping the sink area clean, these sinks are a boon for busy kitchens.
The Future of Sinks
As the sink options continue to evolve, the future looks promising. Manufacturers are exploring sustainable materials, incorporating more innovative features, and pushing the boundaries of design. Soon, we might witness sinks that integrate with home automation systems, allowing seamless integration with other smart appliances. Whether you are a tech enthusiast, a design connoisseur, or someone who cherishes the rustic charm, today's sink options have something to offer for everyone. As the kitchen remains the heart of the home, these sinks have proven that they are more than just utilitarian fixtures - they are statement pieces that elevate the kitchen experience to new heights. Stay tuned for more updates as we continue to uncover the latest trends and innovations in kitchen design. This is breaking news you won't want to miss!
---